Enter the heart of the first edition of the Peinture Fraiche festival in Lyon. Artists, artworks, conferences, live show, food and many other things. To find out what you missed or remember what you saw.
A total of 37,600 people came to admire the artworks during the 10 days of the festival at Halle Debourg.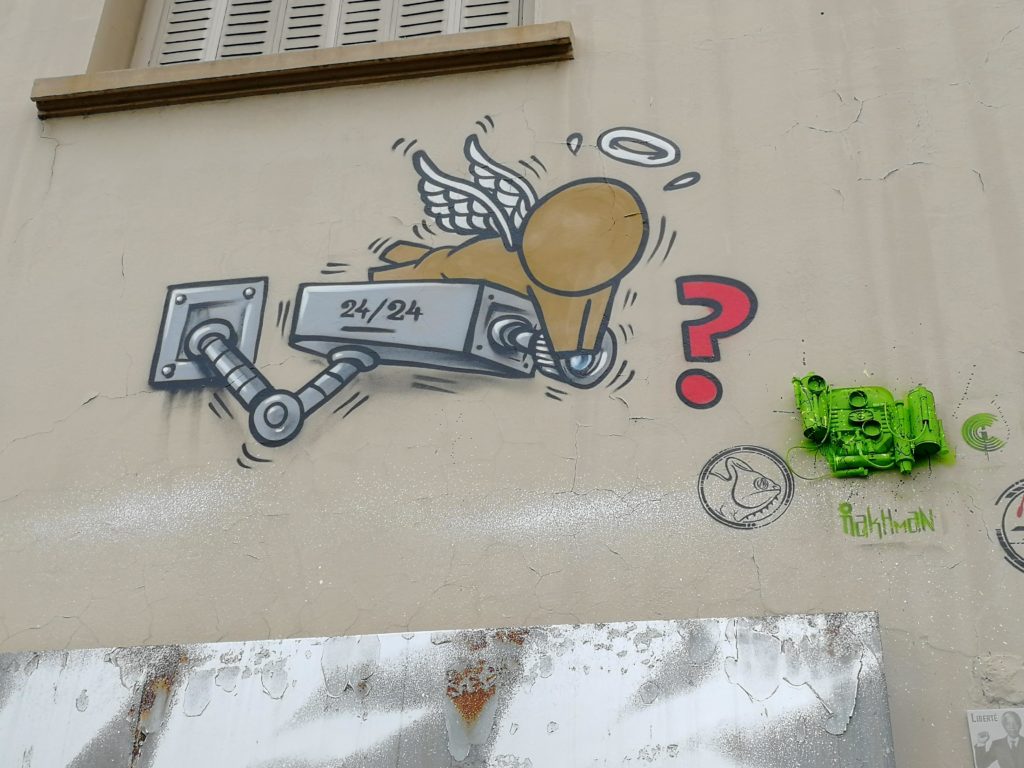 See preparations

You had to get up early or take a free day during the week to not have stand in the line too much. That's what I did on Saturday morning, arriving even before the opening …
Once past the entrance (for a modest sum of 4 €), here we are in this old warehouse redecorated from the bottom up by the 70 artists invited for the occasion.

See artists and artworks : A to G, J to M, N to Y.

Apart from the murals, there was an entire gallery space where artists' artworks could be bought. I admit that I can not afford to offer those of one of my favorite artists, Jace …
You had a bar / snack, painted by Reso, to restore you with beer and hotdog. Also outside to enjoy the sun admiring the monumental fresco of Inti (who was shy on the day I was there …)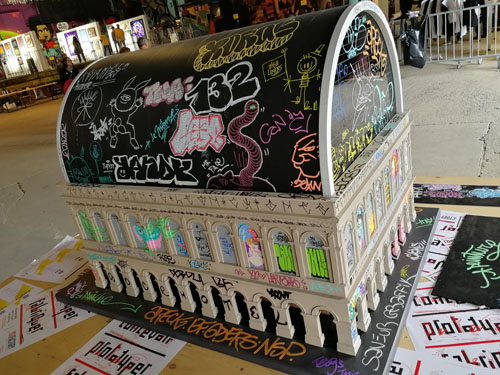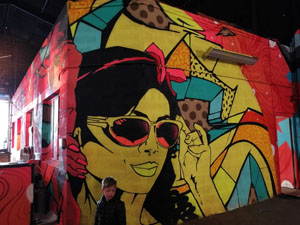 There were many workshops and lectures throughout the festival.
I attended that of Yves PAGÈS who presented the history of inscriptions made on the walls, "50 years of urban aphorisms". Someone a bit crazy (with his slam end of presentation) but really passionate.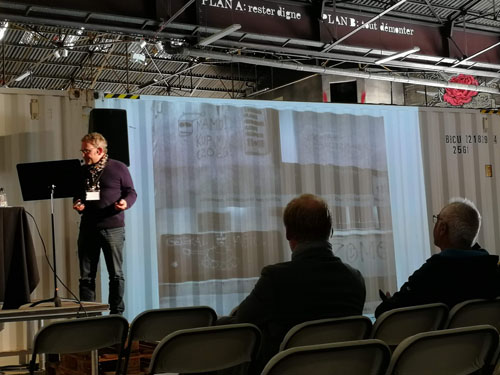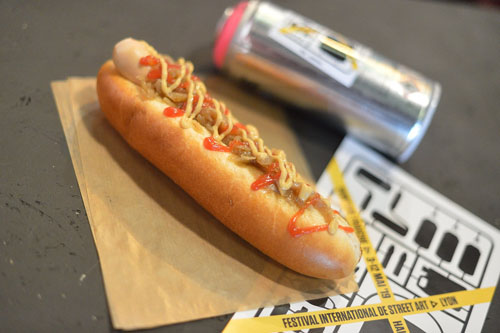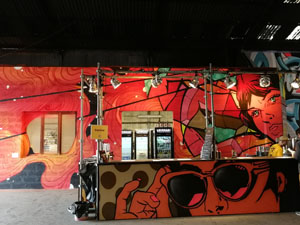 JI was able to chat with the creators of Live Drawing Project.
For this workshop, the public was invited to draw on their smartphone and the drawing was projected live on the walls of the Hall Debourg, forming a collaborative painting.
Being myself a web developer I asked some questions about the application and it is developed into React Native, as the next application of street-artwork.com …
Read more about The live drawing project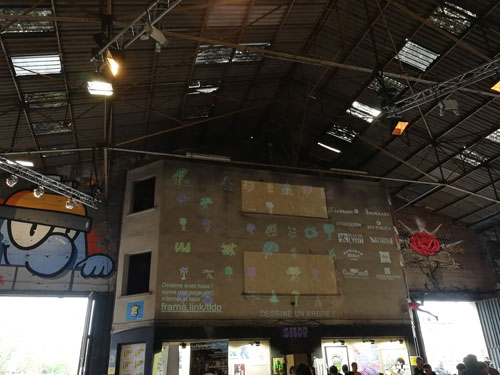 There was a really fun workshop, supervised by the Lord-K artist, which proposed to make sandwishs with "garbage". The result is quite impressive when you know how to use both hands.
Not far from the entrance was an access to the basement (which I did not notice at first …). It would have been a shame to miss out on these many artworks.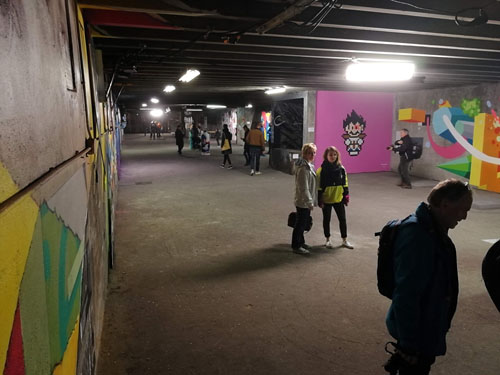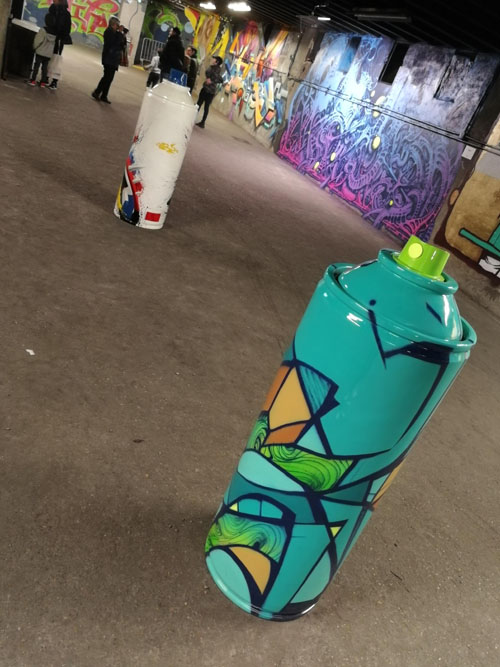 On the outside wall succeeded Bordalo II, MissMe, SATR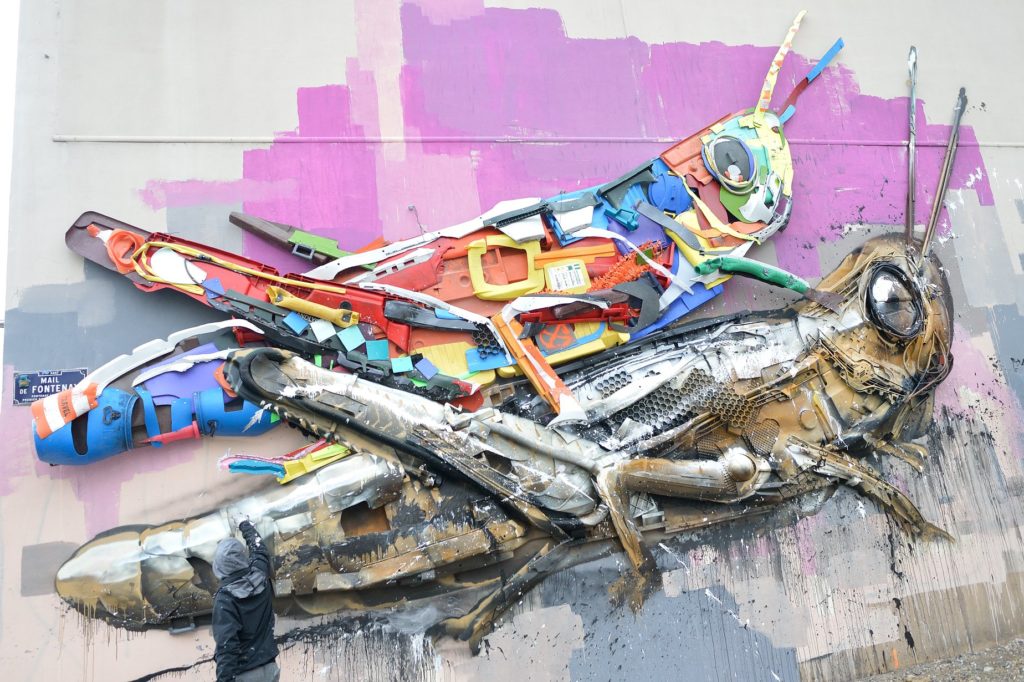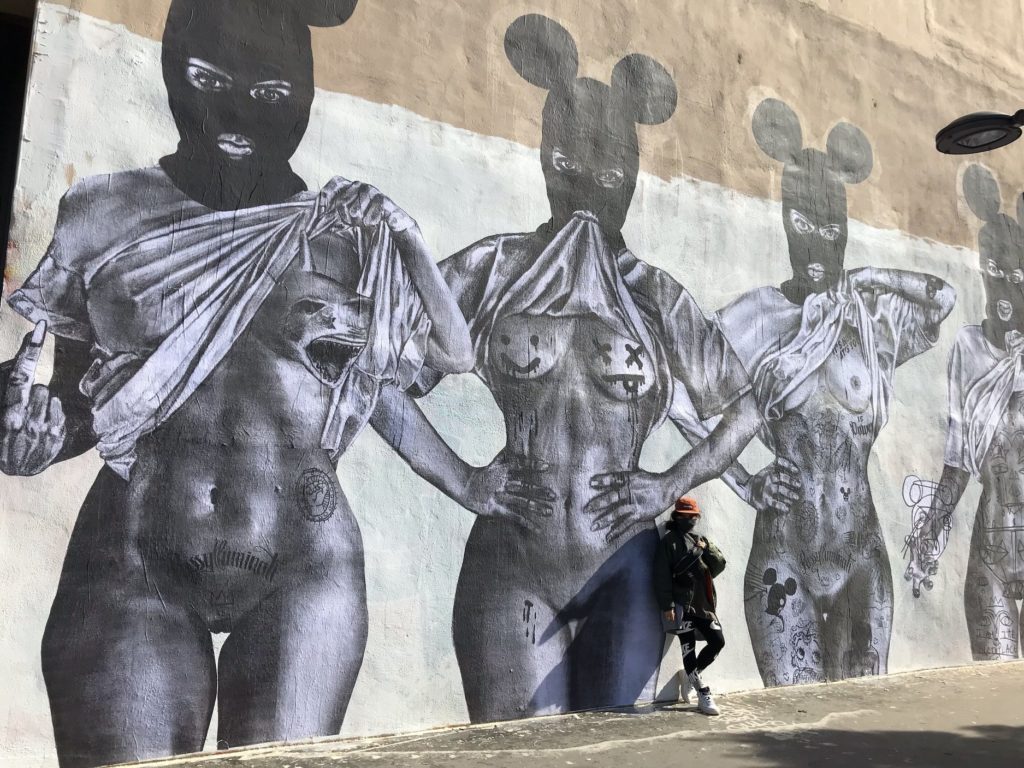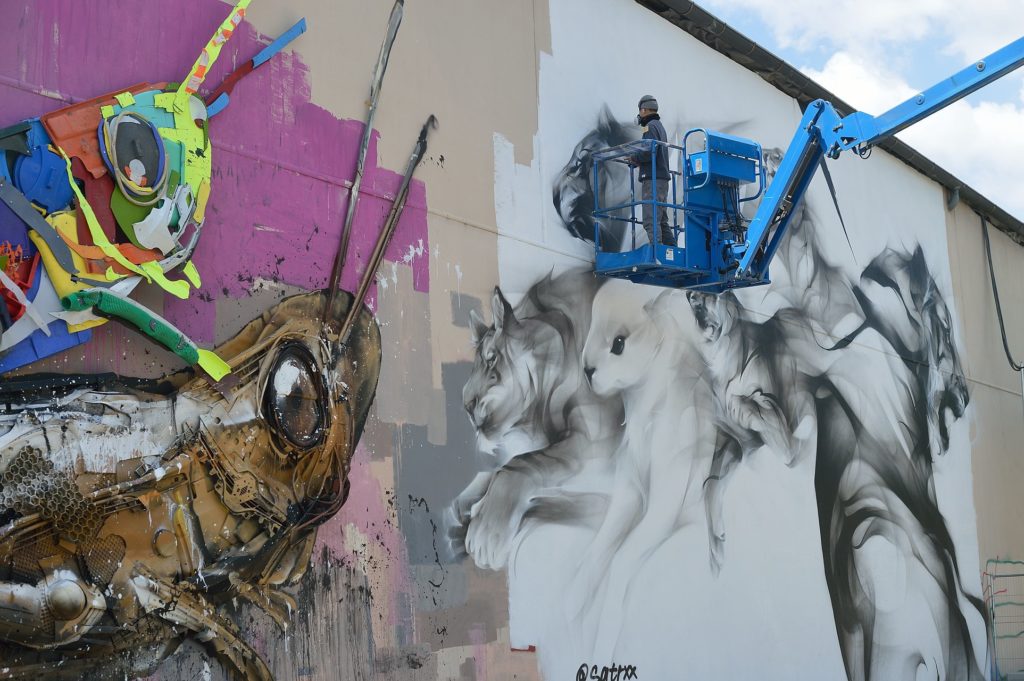 There were also performances of Skeleton of color.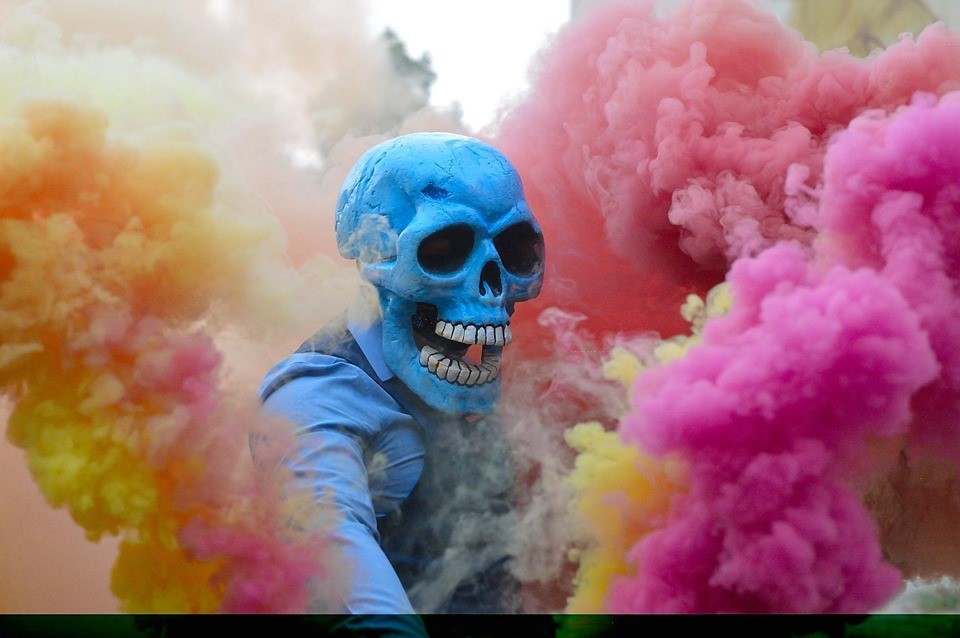 On the sidelines of the festival, WENC redecorated the Mermet passage in Lyon I with the help of the inhabitants and all those who wanted to participate.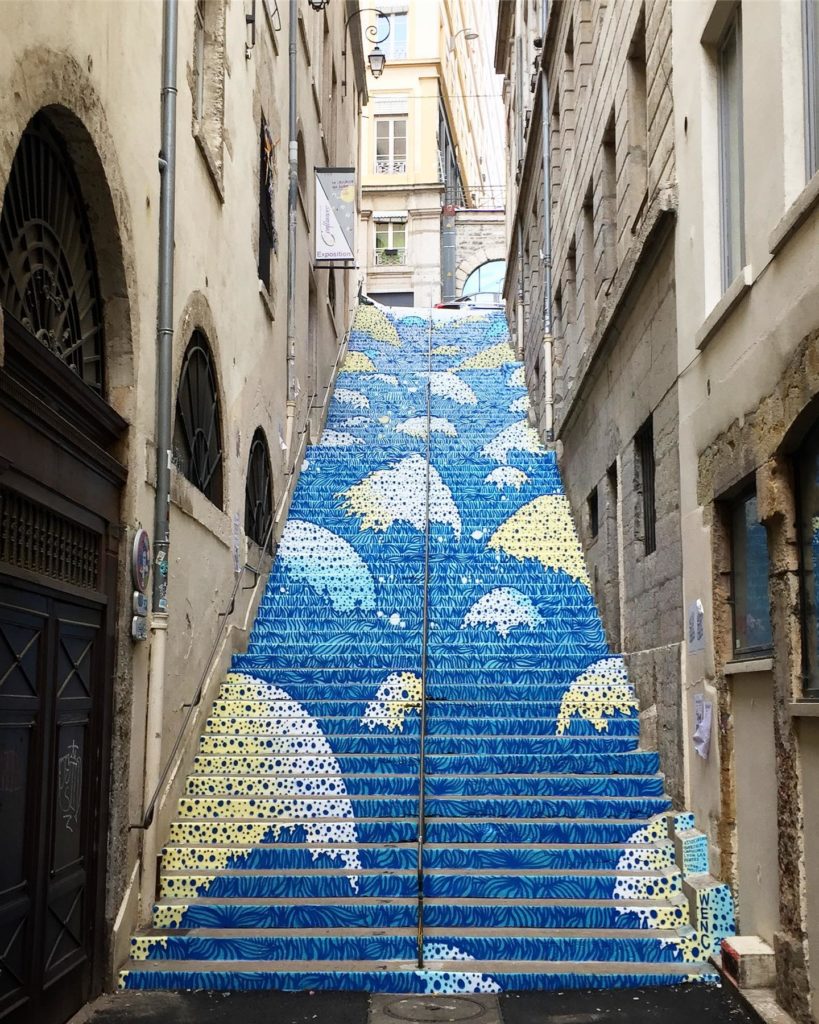 It was a very good first edition despite the waiting times some days, the ransom of success. I could not attend all the lives I wanted because the programming was not really reliable, a point to reconsider.
For those who have not attended the 2019 edition I advise you to go to the next!

See artists and artworks : A to G, J to M, N to Y.
Official website : https://www.peinturefraichefestival.fr/en/