The socialist fraternal kiss is a special form of greeting between personalities of communist or socialist states. This act shows the special link that exists between these states.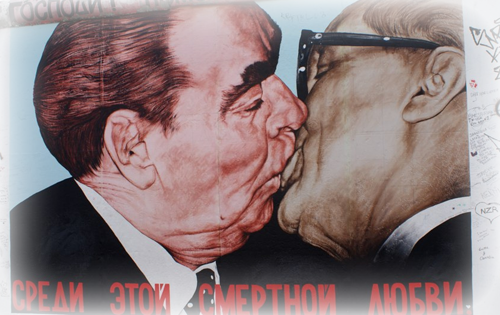 This mural depicts the famous socialist fraternal kiss between the leader of the USSR Leonid Brezhnev and the leader of the German Democratic Republic (GDR), Erich Honecker.

The painter Dimitri Vrubel has taken this picture of the French photographer Régis Bossu while painting it on the East Side Gallery of the Berlin Wall.

Below this is written: My god help me survive this deadly love.

This painting evokes the submission of East Germany to Russian politics. It also represents the suffocation of Germany, which can not survive this tutelage. In Russia, kissing on the lips is a mark of friendship rather than love.